Hello my Beautiful Wonders!!!
You know I love you, and I'm so gratefull for all of you who have supported me for so long.  This week, I'm asking you to please
share the
LOVE
...
My dear friend
Kenny Wesley,
who wrote most of the songs on my album Beautiful Wonder, is releasing his own album
"The Real Thing"
on May 15th!!! Here's the kicker, he's pre-selling the
complete digital album
right now
for just $
1
- yes one dollar!!! This un-real deal won't last long, so click
here
, or on his album cover below to snag this deal!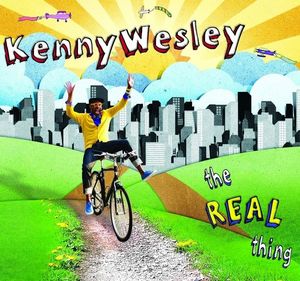 Doesn't it feel real good?