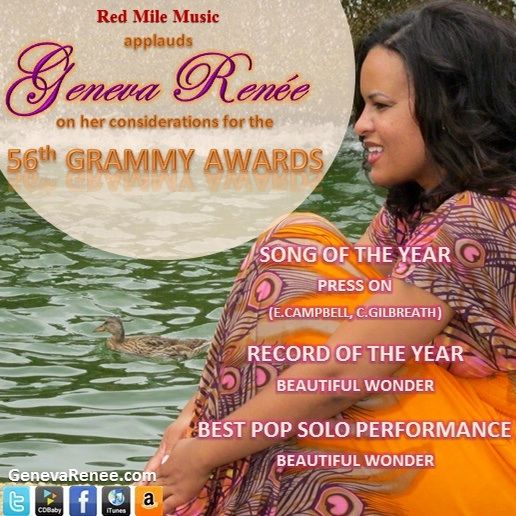 Just wanted to share with you the great news... since releasing my debut album 
"Beautiful Wonder"
, I've been blessed to share my music with so many people and I just found out that I am being considered for the 56th Grammy Awards in 3 categories:
Best Pop Solo Performance - "Beautiful Wonder"Record of the Year - "Beautiful Wonder"Song of the Year - "Press On"
- written by Eric Campbell and myself
          - performed live by the 2013 Delta Sigma Theta Sorority, Inc. National Centennial Founders' Day Convention Choir of 500+voices, and theme-song for Centennial Founders' Day DVD!
What does GRAMMY consideration mean?
Entries are recordings submitted for GRAMMY consideration. Entries that meet all eligibility requirements are listed on the official ballot for consideration then voted on by The Academy's voting members and the results of that vote are the nominations.
I'm so excited, so I'm telling everyone and I encourage you to tell all your friends - feel free to post a congratulatory message on social media. If you (or if anyone you know) can cast a ballot, please consider Geneva Renee for the 56th Annual Grammy Awards!
Thank you all for your continuous support!!!