Hello My Beautiful Wonders!!!
I have bad news... and then I have good news!!!   
BAD NEWS
As you know I won NBC4 Washington's Be a Voice VIP last May, and my grand prize was a guaranteed audition for the national TV show on NBC -  The Voice.  Well, I didn't make the cut, so you won't see me on the television show.  But... I had a lot of fun behind the scenes, made some great new friends, and will share the experience with you all real soon!!!  

Like I said in my song Don't Give Up --
"One door may have closed on you, but another door will surely open!"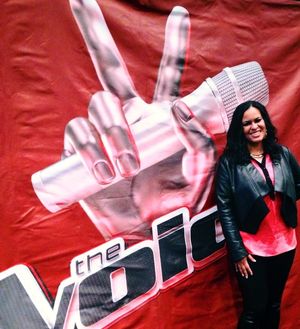 ******************************
GOOD NEWS!!!
I've been invited to perform three shows at the
2013 National Cherry Blossom Festival
!
All the shows are
FREE
at the Tidal Basin on the corner of
15th Street and Maine Avenue SW in Washington DC
Sunday March 24th at 12noon
Friday March 29th at 4pm
Monday April 1st at 5pm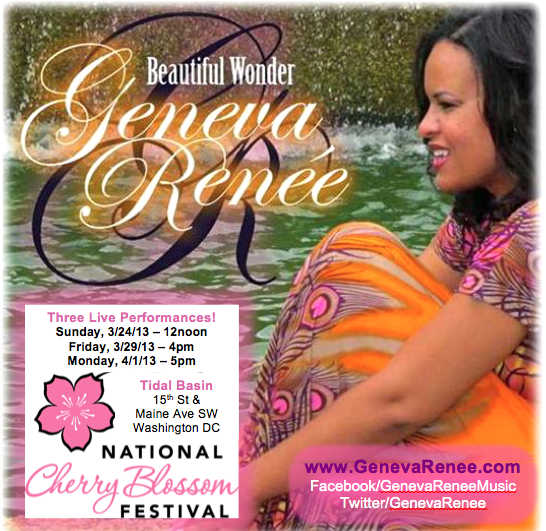 I hope to see you there!!!
You know I love you,
My Beautiful Wonder...
Geneva Renee