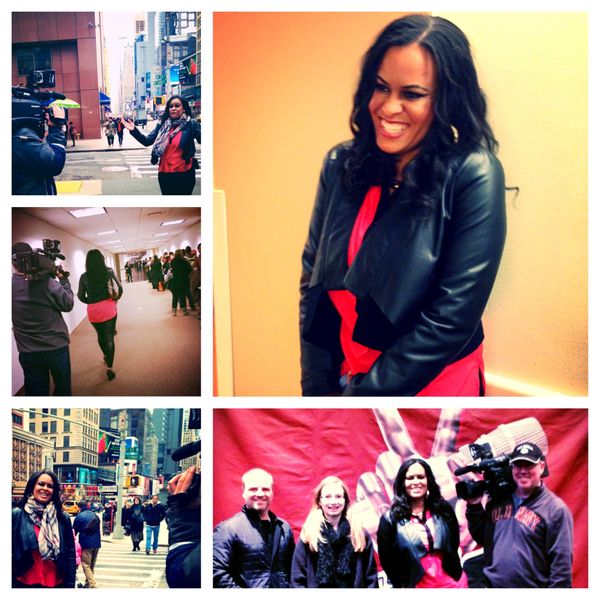 ***TV Alert***
So many of you have asked me -
"How was your Voice audition?"
- and finally the official video is ready for your viewing pleasure!  When I went for the audition in New York, the NBC producers sent a team to follow the entire process, from the hotel to the limo to the front of the line!!!  
Tune in to
NBC4 Washington TONIGHT, June 1st at 7pm
- and I'll be a special guest on the next Be A Voice VIP contest to show the official video of my experience!
Attention my non-DMV family, I'm sorry to say this, but I just got word from the NBC producers that due to technical issues, they will not be able to stream the show live on the web...
Please note, it will not air again on TV after that due to FCC regulations around closed-captioning.
Sadly, I will not be home or online to watch the show, so could someone please record it for me - even if you're just holing the camera phone up to the screen, I really wanna see it please!!!
I haven't yet seen the final footage myself, so it will be a surprise for all of us!  Tell your friends and faily to watch, and be sure to let me know what you think :o)  I always appreciate your feedback!
You know I love you... my Beautiful Wonders! 
G-Renee
www.GenevaRenee.com